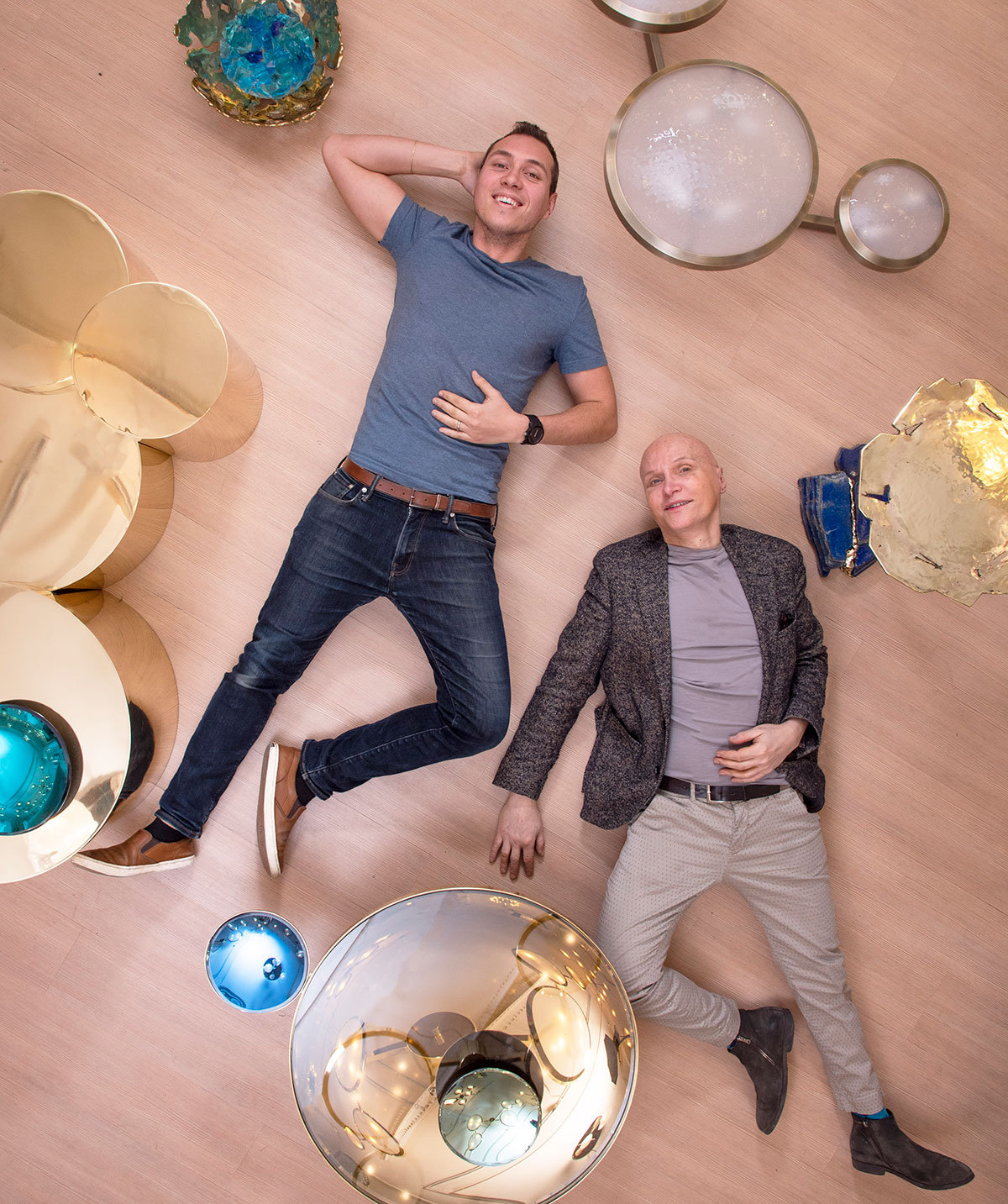 Bespoke and limited edition luxury lighting and furniture handmade in Italy
form A pieces are inherently Italian, with designs evolving from the country's historic prominence in lighting and furniture design. The brand's founders, Gaspare Asaro and his son Vittorio Asaro, conceptualize each piece to move and transform within a space, often incorporating juxtaposing geometric and organic forms.
They start the design process with a hand-drawn sketch and then begin to experiment with prototypes in their workshop to realize the possibilities. Once the design phase is complete, each form A piece is handmade using time-tested fabrication methods from artisans in Milan, Venice and Tuscany. form A considers their stock models to be a starting point, offering pieces that can be fully customized in scale, finish and layout to seamlessly fit a client's space. Gaspare and Vittorio also collaborate with artists on special collections.
form A was born out of Gaspare Asaro-Italian Modern, a New York City based gallery offering rare and collectable Mid-Century Italian pieces which Gaspare founded in 2005 after leaving a career with the Italian government. During his 20-year tenure as a diplomat he was responsible for overseeing the promotion of Italian fashion and design worldwide. Vittorio joined in 2015 with a background in trade show design and project management.
In 2017 the father and son duo founded form A after their first set of pieces were enthusiastically received by the design community. Their designs can be seen online and at Gaspare Asaro-Italian Modern.