Eclissi-Carved Glass
Ceiling Light
$14,500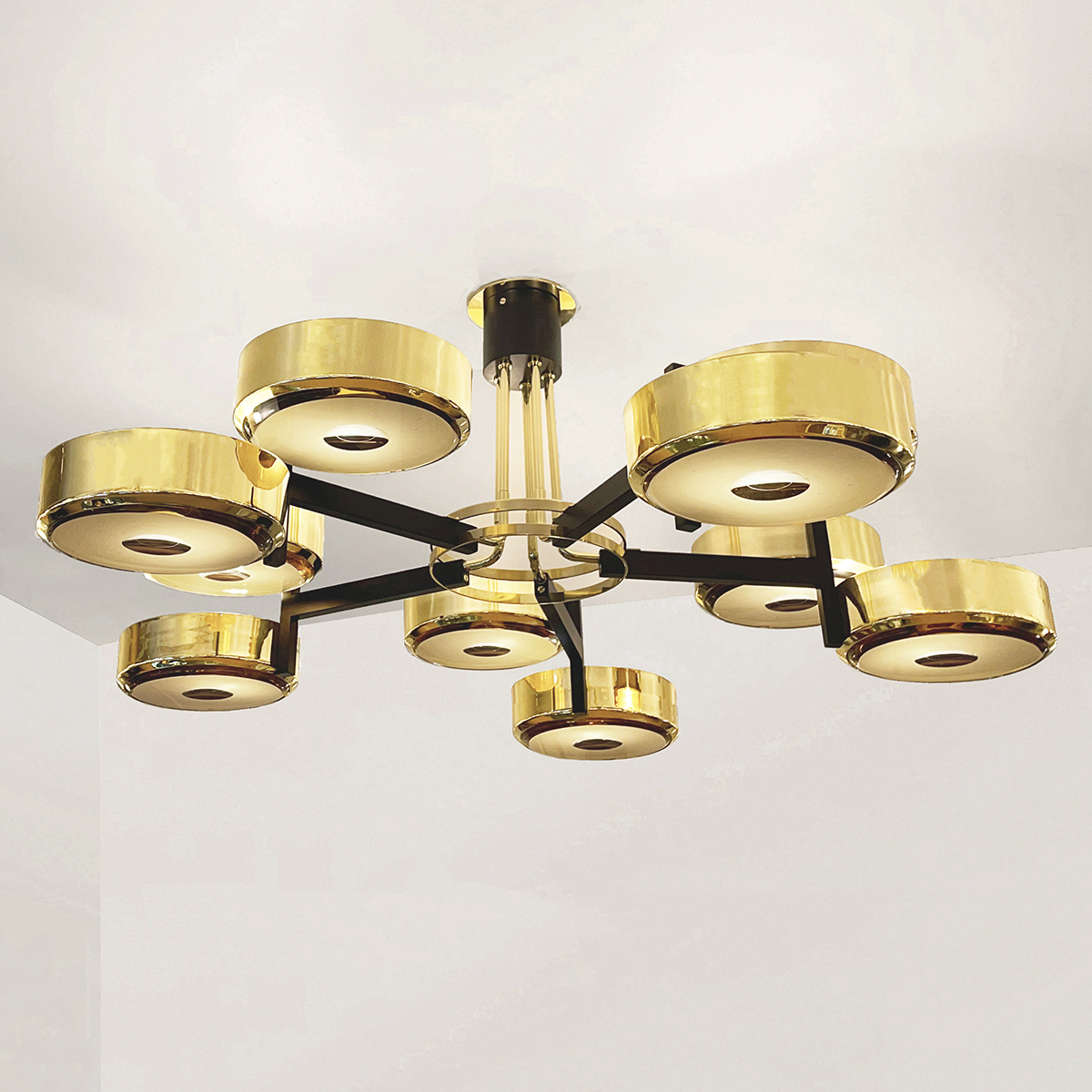 The Eclissi Grande ceiling light is designed around five pairs of eclipsing shades bound by a series of brass rings and a distinctive set of five stems. Shown in polished brass with black accents and fitted with our Ambra Carved Glass.
Customization Options
Each fixture is hand crafted in Italy and can be customized in size, layout and number of shades. Available in any of our 12 finishes and can be fitted with any of our Murano or carved glasses.
Lead Time
6-8 weeks plus shipping. Add 2-3 weeks for specialty finishes.
electrical
Ten E12 40W incandescent or 75W LED equivalent
10" minimum height