Fossile
Side and Coffee Table
$5,100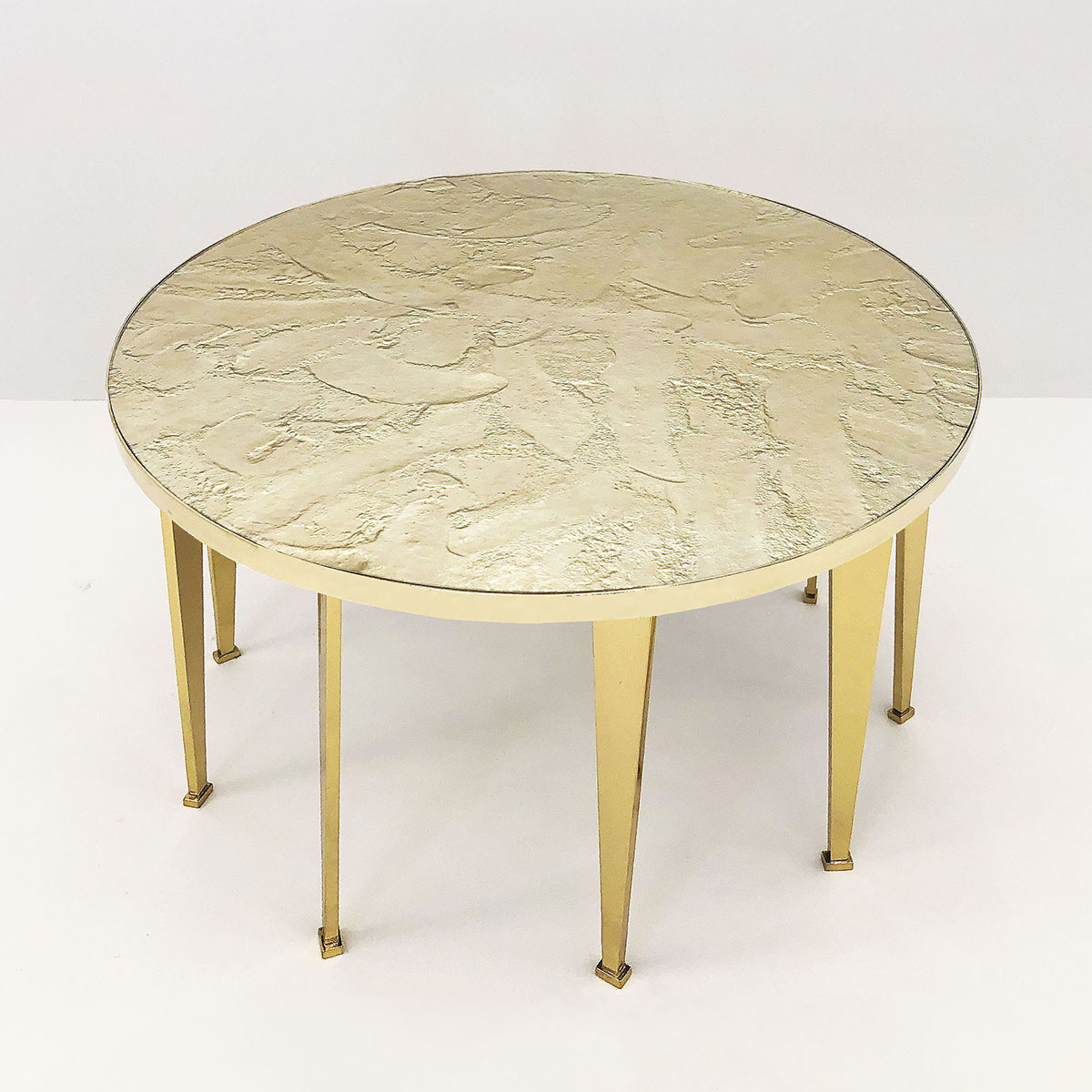 The Fossile table is designed around a handmade glass top textured to emulate fossilized stone and mounted on a brass frame with angled legs. The texturing work is done on the underside of the glass leaving a smooth top surface. Great for use as a standalone piece or in a set of multiple ones which can be nested together to create a sculptural composition. Price listed for 23.5" diameter table shown.
Customization Options
Each piece is hand crafted in Italy and is available in any of our 12 finishes. Can be made in any size up to 32" diameter.
Lead Time
6-8 weeks plus shipping. Add 2-3 weeks for specialty finishes.