Geometria: Cerchi 4 Brass
Coffee Table-Brass Version
$ 15,500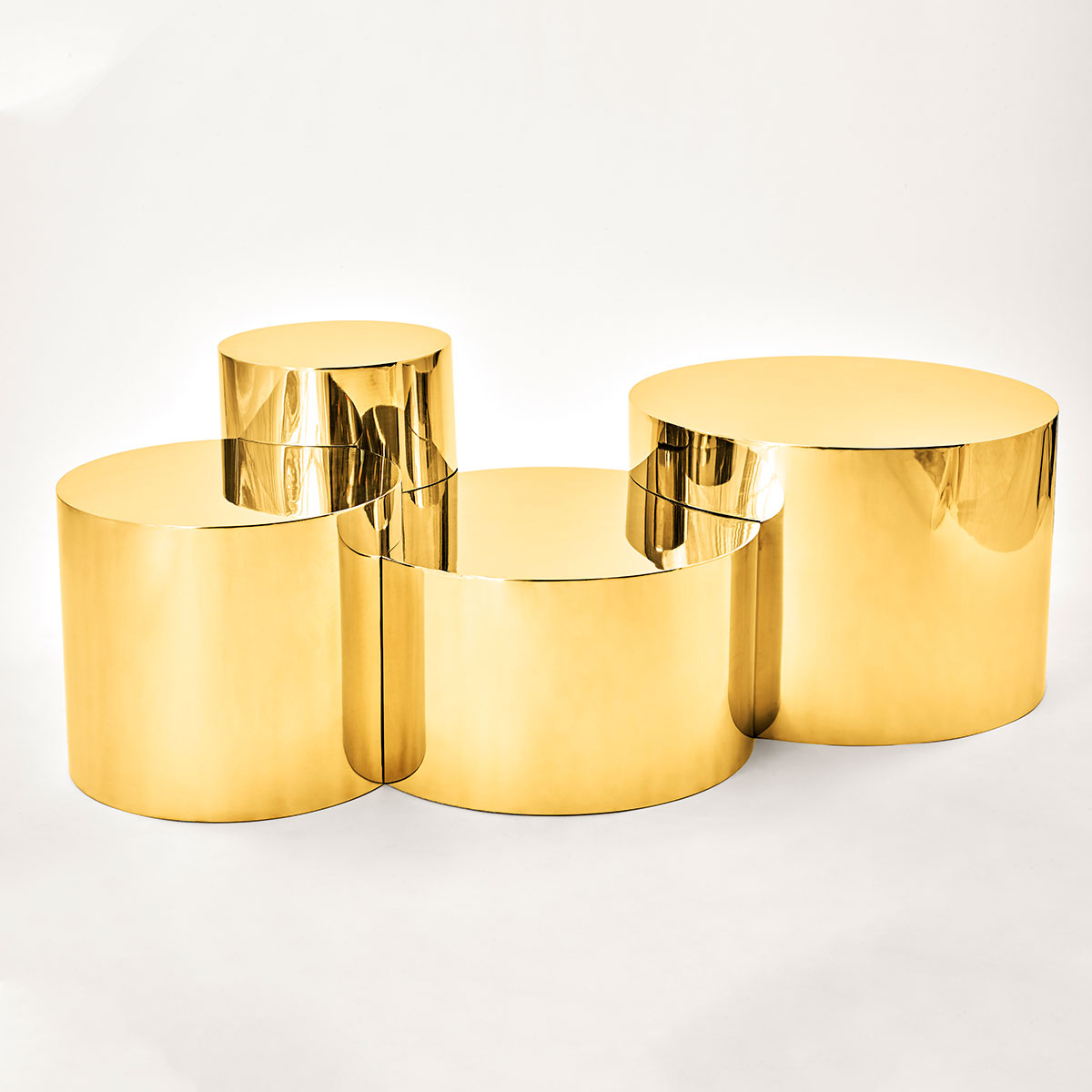 The Geometria: Cerchi 4 table elevates the minimalist form of the cylinder by joining and overlapping them to create a highly sculptural piece.
Customization Options
Each piece is hand crafted in Italy and can be customized in size and number of cylinders. Available in steel or brass.
Lead Time
8-10 weeks plus shipping. Add 2-3 weeks for specialty finishes.