Geometria: Cerchi 4
Coffee Table-Polished Steel Version
$ 13,500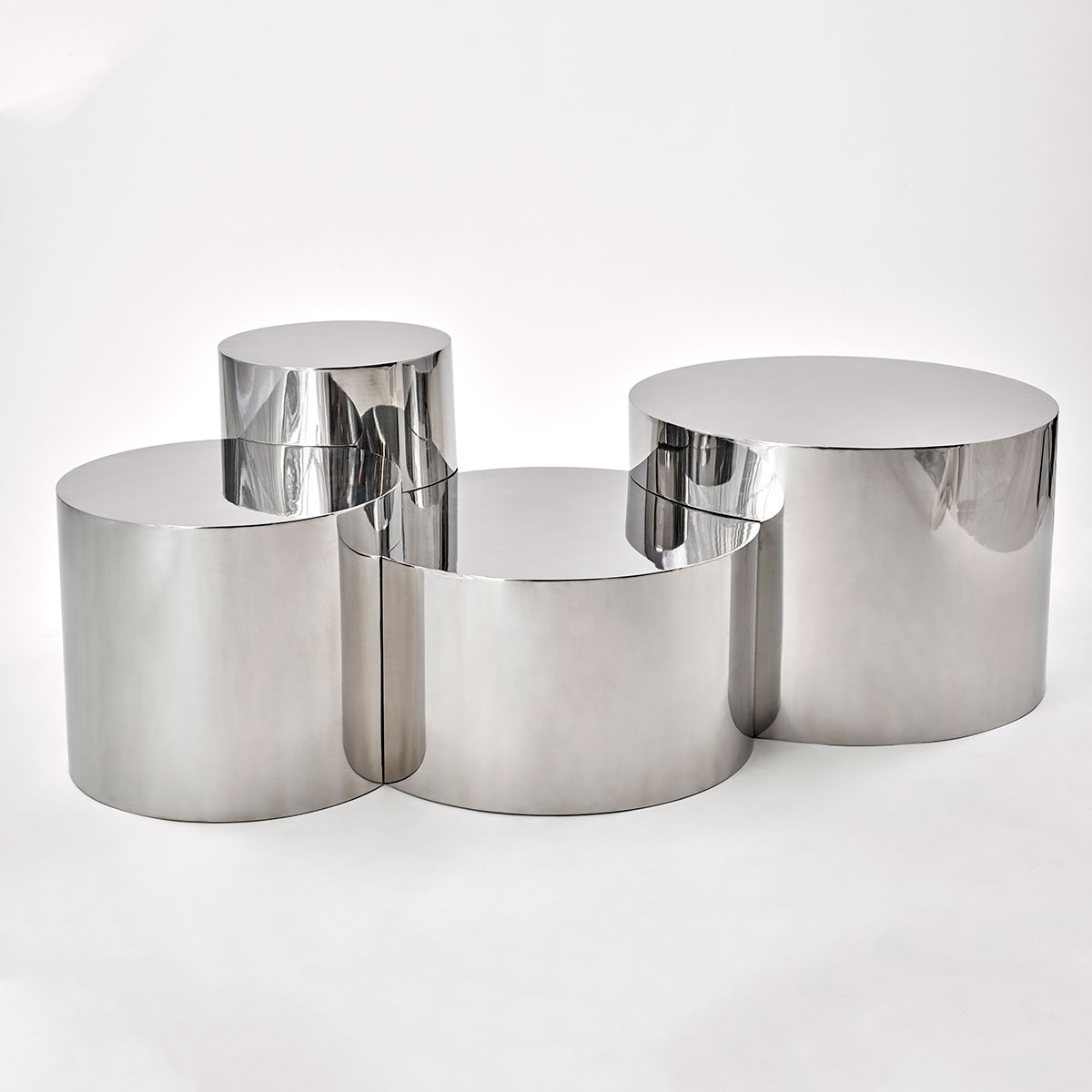 The Geometria: Cerchi 4 table elevates the minimalist form of the cylinder by joining and overlapping them to create a highly sculptural piece. Shown in polished steel with four cylinders.
Customization Options
Each piece is hand crafted in Italy and can be customized in size and number of cylinders. Available in steel or brass.
Lead Time
8-10 weeks plus shipping. Add 2-3 weeks for specialty finishes.