Geometria Sospesa
Ceiling Light
$ 16,900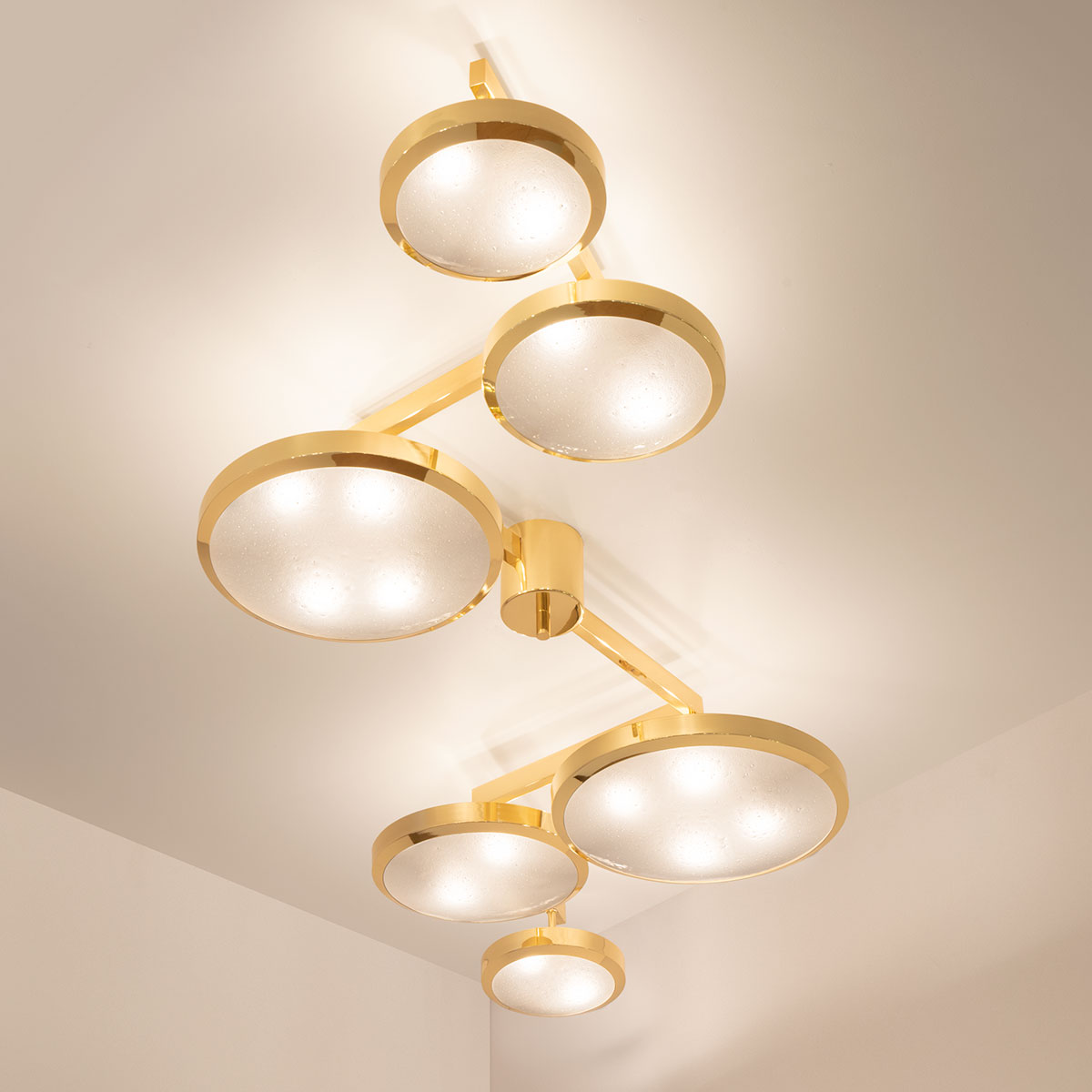 Translated in English to "Suspended Geometry", the Geometria Sospesa ceiling light plays with the notion of lines and shapes. The concept is brought to life by its distinctive winding frame with six variable size shades at staggered heights. Shown as a flush mount in polished brass with our signature Murano bubble glass.
Customization Options
Each fixture is hand crafted in Italy and can be customized in size, layout and number of shades. Available in any of our 12 finishes and can be fitted with any of our Murano glasses. Can be installed as a flush mount or on a stem.
Lead Time
6-8 weeks plus shipping. Add 2-3 weeks for specialty finishes.
electrical
Sixteen E12 40W incandescent or 75W LED equivalent
*Overall height can be adjusted as needed. 9" minimum height.