Modello Sette
Ceiling Light
$ 13,700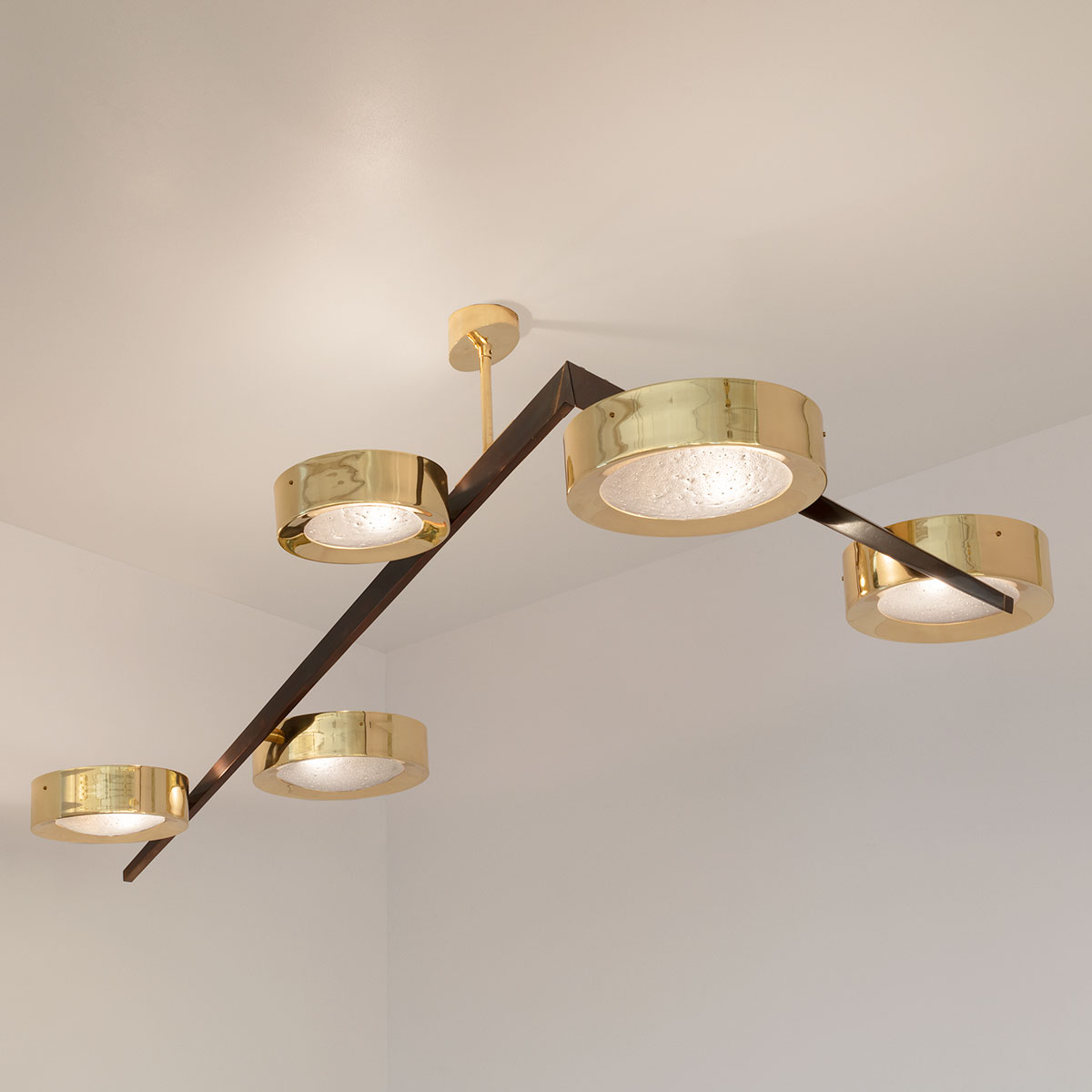 The Modello Sette ceiling light plays with the idea of vertical sloping lines, emphasized by the main frame with tapered ends and smaller details such as the slanted canopy. The methodically placed shades fitted with our Murano glass, harmoniously balance the piece. Shown with the frame in the bronzo nuvolato finish and the shades in polished brass with our signature Murano bubble glass.
Customization Options
Each fixture is hand crafted in Italy and can be customized in size, layout and number of shades. Available in any of our 12 finishes and can be fitted with any of our Murano glasses.
Lead Time
8-10 weeks plus shipping. Add 2-3 weeks for specialty finishes.
electrical
Five E26 60W incandescent or 100W LED equivalent
*Overall height can be customized as needed.