Oculus-Oval Version with Murano Glass
Ceiling Light
$12,900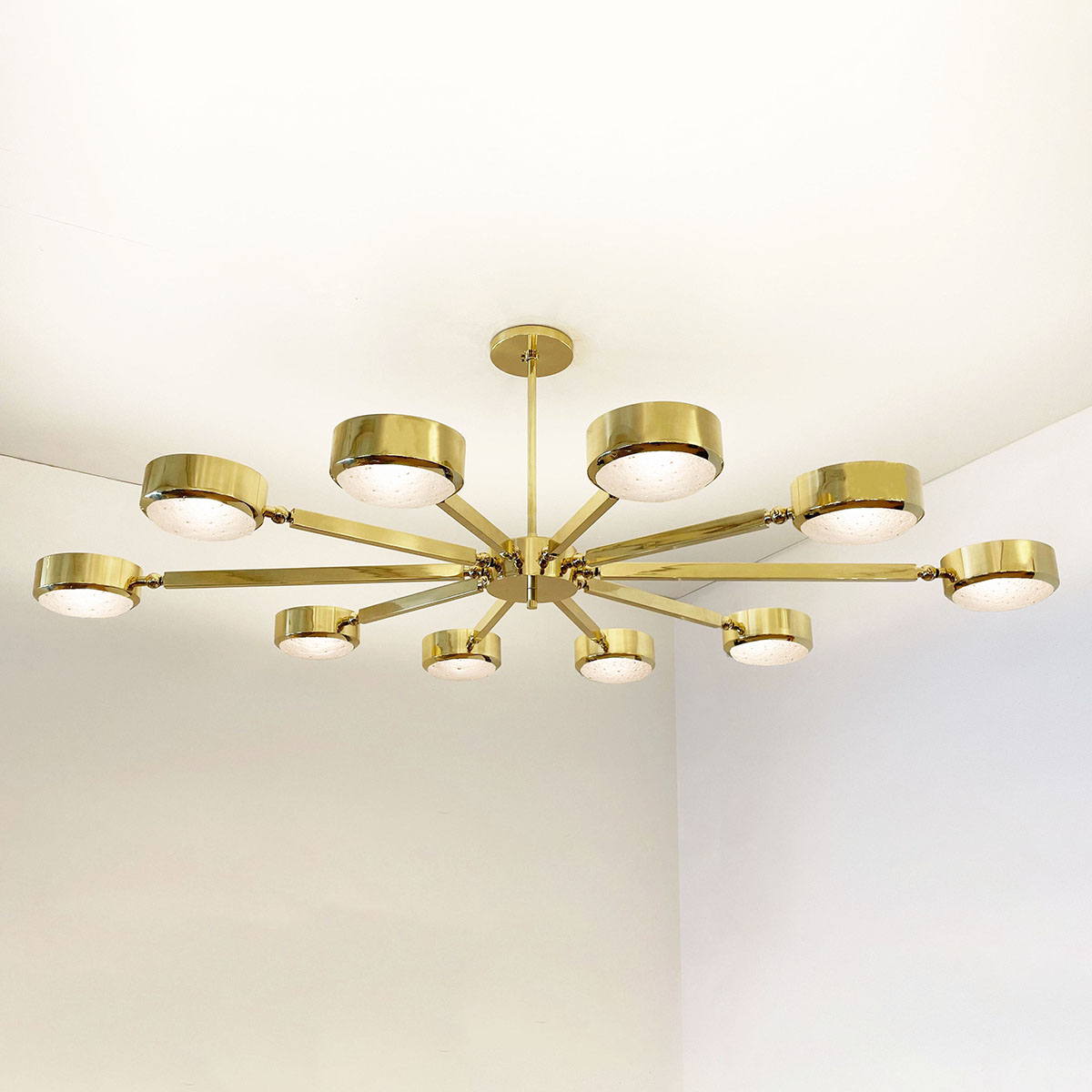 The Oculus ceiling light features an innovative articulating design that allows the ten arms to have a wide range of motion for endless configurations. The brass constructed frame can be flush mounted or installed on a stem and can be fitted with either our carved glass made in Milan or our blown glass made in Murano. This version has an oval footprint which makes it ideal for elongated spaces and over dining tables (The standard version has a round layout). Shown in polished brass and fitted with our Murano bubble glass.
Customization Options
Each fixture is hand crafted in Italy and can be customized in size, layout and number of shades. Available in any of our 12 finishes and can be fitted with our signature Murano bubble glass or carved glass
Lead Time
6-8 weeks plus shipping. Add 2-3 weeks for specialty finishes.
electrical
Ten E12 40W incandescent or 75W LED equivalent
Overall height can be adjusted as needed. 2.5" minimum height