Pietra
Side Table
$6,900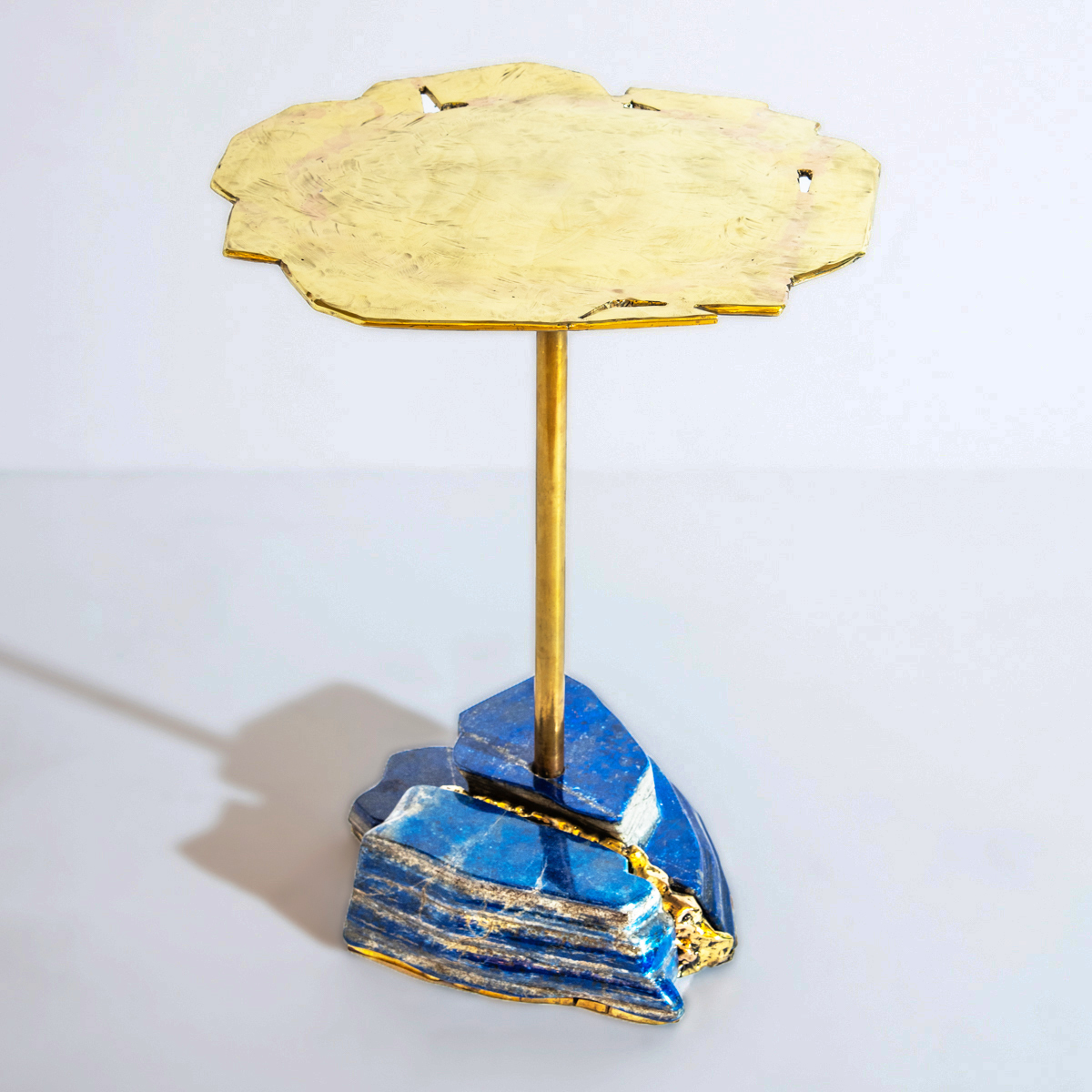 The Pietra side table is constructed on a lapis lazuli base created form several pieces of the precious stone and forged brass filling the gaps between them. The organic brass top is hand sculpted to create an undulating effect . Base composition and shape will vary depending on Lapis Lazuli availability at the time of ordering.
Customization Options
Each piece is hand crafted in Italy and is available in any of our 12 finishes.
Lead Time
8-10 weeks plus shipping. Add 2-3 weeks for specialty finishes.