Riflesso
Coffee Table
$ 6,900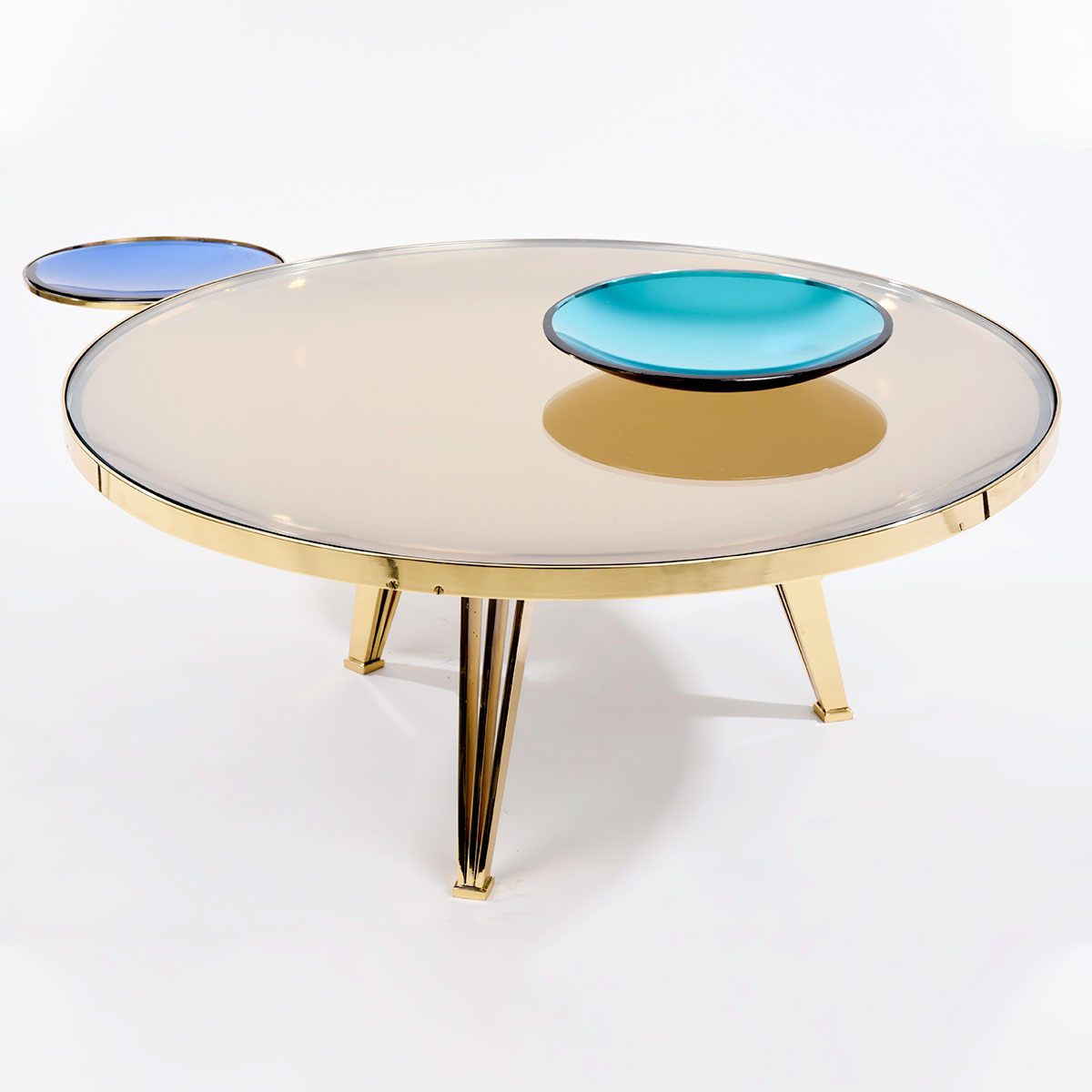 The Riflesso table is designed around a tinted and mirrored double lens glass top which gives the piece a unique sense of depth. Can be upgraded with two decorative mirrored glass dishes; One that can be mounted on a removable lateral bracket and the other free floating. Price listed is for the 28" table in polished brass. Side and floating dishes are not included and can be purchased separately. Also available as a side table. See our Ombra table for a similar design in a square shape.
Pricing by size:
28"-$6,900.00
34"-$7,900.00
40"-$8,900.00
48"-$9,900.00
Customization Options
Each piece is hand crafted in Italy and can be customized in glass color and finish. Available in 28", 34", 40" and 48" diameters and 12 finishes. Please contact us for glass options.
Lead Time
8-10 weeks plus shipping. Add 2-3 weeks for specialty finishes.
*Height and diameter for table in main image.