Rose
Ceiling Light
$14,500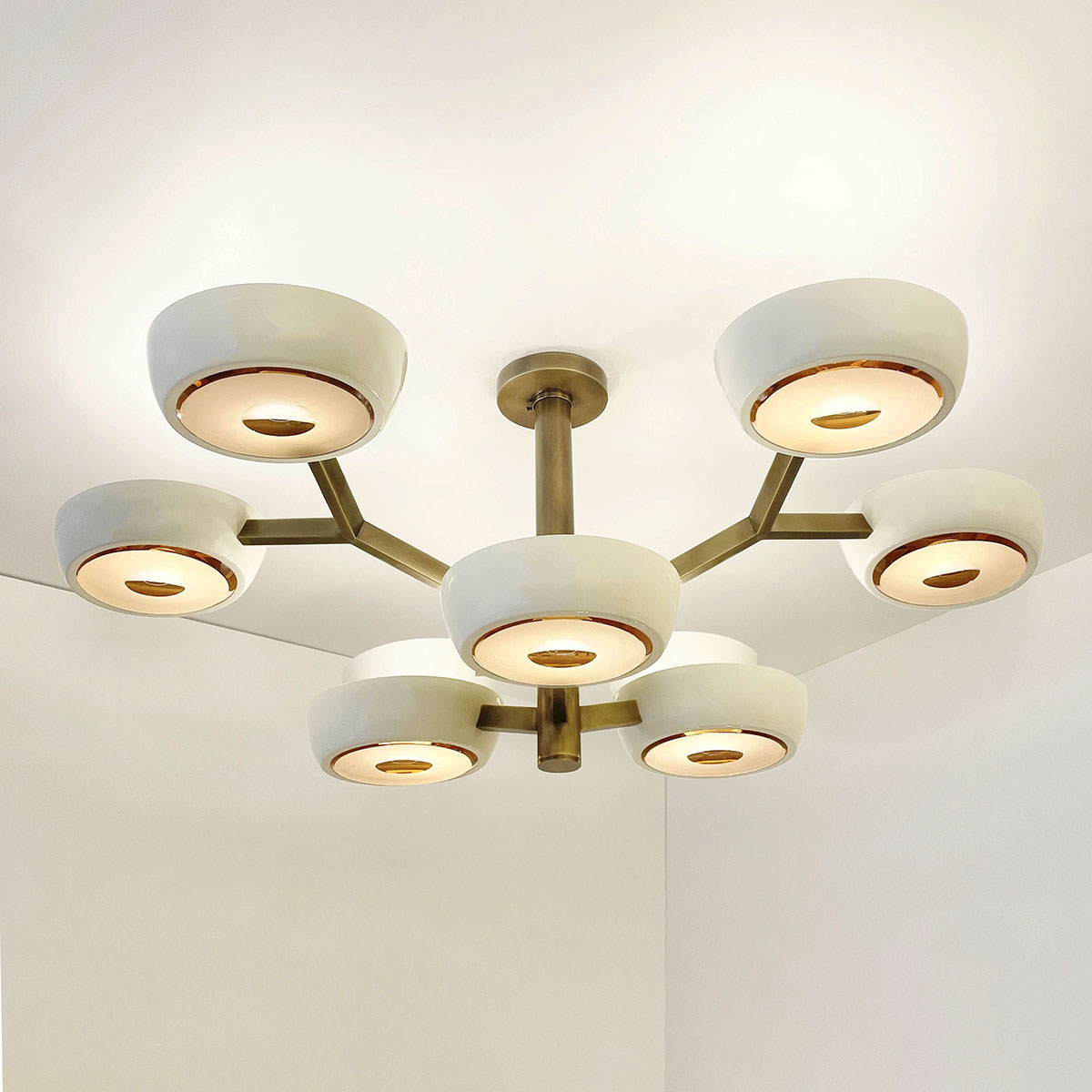 The Rose ceiling light is distinguished by its branching two-tiered frame ending with clean and modern shades. With the option to customize the color of the shades, the finish of the metal and the type of glass, the Rose is one of our most adaptable pieces yet. Shown with our special edition Rose' carved glass, white shades and natural polished brass. Starting at $14,500.00 with carved glass and $12,500.00 with Murano glass.
Customization Options
Each fixture is hand crafted in Italy and can be customized in size, layout and number of shades. -Glass: Available in the special edition Rose' carved glass as shown, as well as all of our other carved glass options. Can also be fitted with our Murano glasses. -Shades: Available in white, black, light gray, dark gray and blue in addition to any of our 12 metal finishes. -Frame: Available in any of our 12 metal finishes.
Lead Time
6-8 weeks plus shipping. Add 2-3 weeks for specialty finishes.
electrical
Nine E12 40W incandescent or 75W LED equivalent
Overall height can be adjusted as needed.