Uno Classico
Semi-Flush Mount Ceiling Light
$ 2,200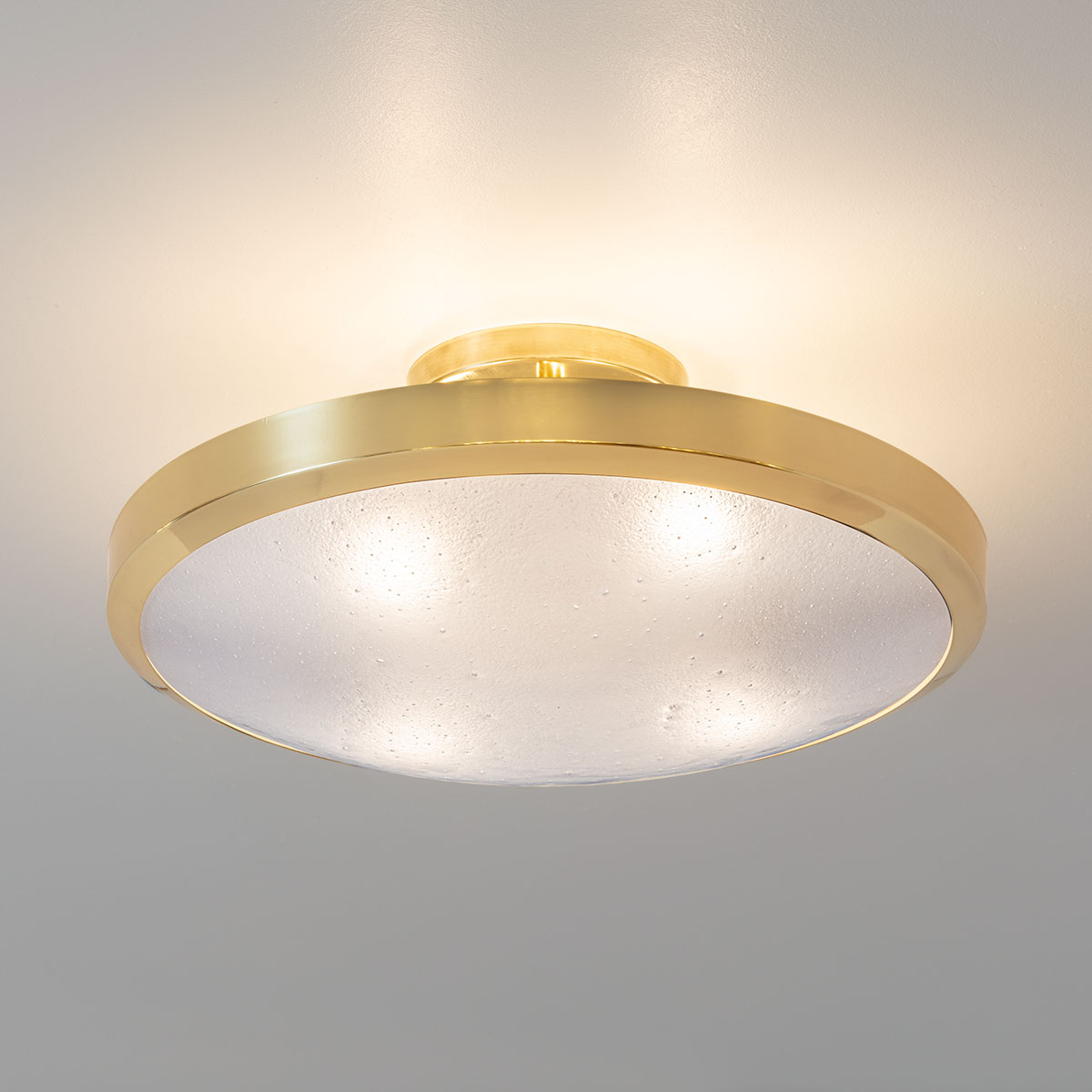 The Uno ceiling light exemplifies simple elegance via its clean profile designed around a single Murano glass shade. Shown in polished brass with our signature Murano bubble glass. Starting from $2,200.00 for the 10" diameter size.
Pricing by size:
10"-$2,200.00
12"-$2,400.00
14"-$2,600.00
16"-$2,850.00
18"-$3,100.00
Customization Options
Each fixture is hand crafted in Italy and is available in 5 sizes and any of our 12 finishes. Can be fitted with any of our Murano glasses.
Lead Time
6-8 weeks plus shipping. Add 2-3 weeks for specialty finishes.
electrical
Two to Four E12 40W incandescent or 75W LED equivalent
diameter
10", 12", 14", 16" and 18"
*Minimum height 5.5".