Vitreus Concave Mirror
Concave Mirror
$14,900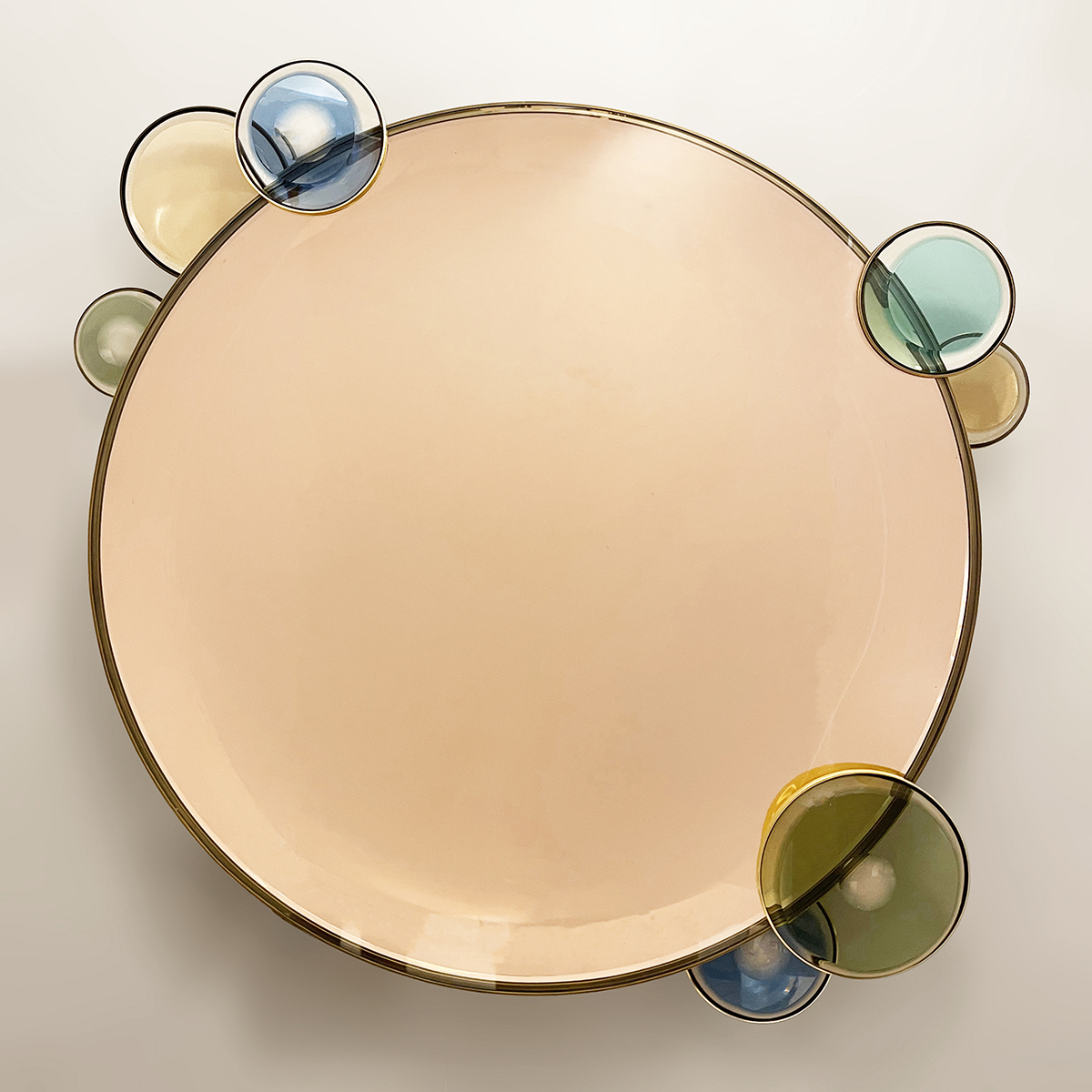 The Vitreus with its tinted reflecting concave glass, lends itself to be both mirror and wall sculpture. Colored glass medallions mounted to its brass frame provide an additional pop of color while a flat clear glass on top of the concave mirror helps reduce optical distortion. Can also be made with a standard flat mirror. Shown with a 36" Rosa concave mirror, multi-color medallions and a two tone bronze/brass frame.
Customization Options
Each piece is hand crafted in Italy and can be customized in glass color, finish and size. Please contact us for glass options.
Lead Time
8-10 weeks plus shipping.